In a teeth whitening kit, there are 1 LED whitening light, some whitening gels and mouth tray. We can find that some mouth trays are in fixed model which is suitable for any teeth. And some mouth trays are thermoplastic which can be remolded in hot water to fit different teeth. Then how to use teeth whitening kit with thermoplastic mouth tray?
For example, Furein Smile has a teeth whitening kit with thermoplastic mouth tray.
It includes a 5 LED Teeth Whitening Light, 6 pcs Teeth Whitening Gel, and 4 pcs Thermoplastic Mouth Tray. It is in foil bag package and 2 colors of the light and gel.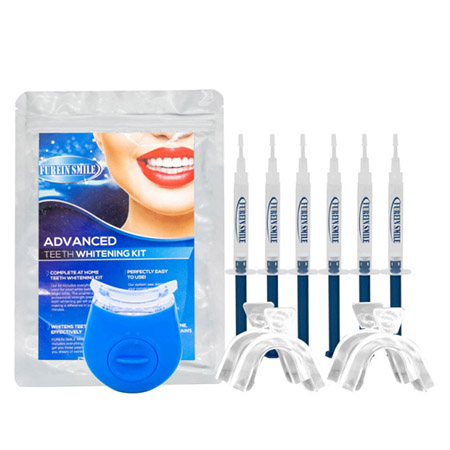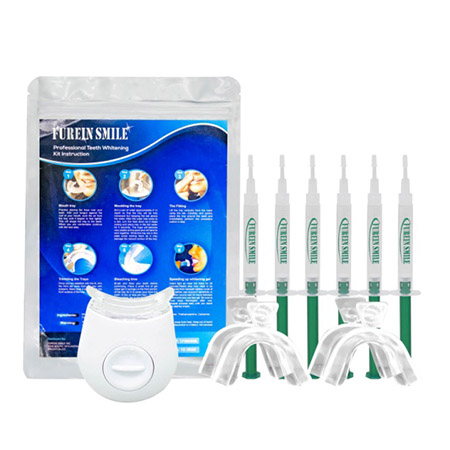 Using this kit, we must follow the steps as listed:
Step 1: Remolding trays. Heat the mouth tray in 80 ℃ water and warm it up about 10 seconds. Then put the mouth tray on your teeth, use your fingers gently adjust it to your teeth till it mold the teeth. Then take it out of your mouth and cut the plastic sheet.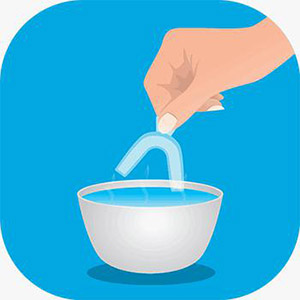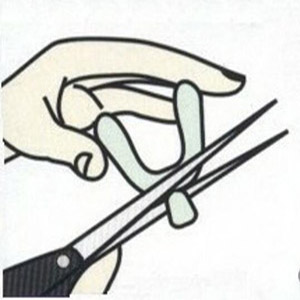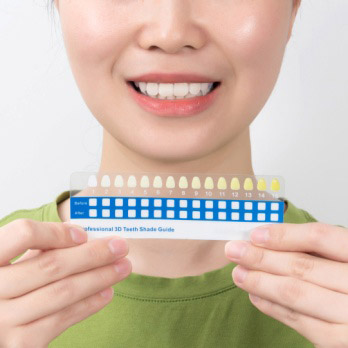 Step 2: Compare the teeth color with the shade guide.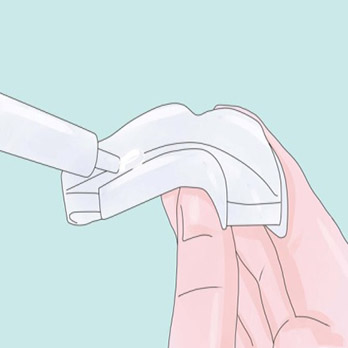 Step 3: Apply a thin layer of whitening gel to both mouth trays and spread evenly(0.25 to 0.4ml for each tray anymore is just wasted).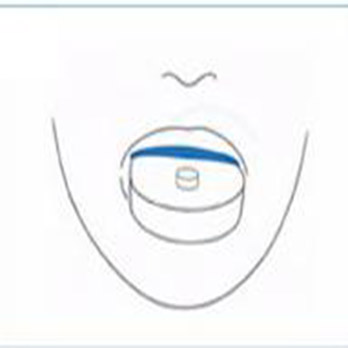 Step 4: Put mouth trays into the mouth and over the teeth, bite the tray, set the trays firmly against the teeth.
Step 5: Put the light over the tray and turn on the light. Keep lighting for 10 minutes.
Step 6: After 10 minutes, turn off the light and take out the mouth tray. Clean your teeth with tissue then rinse your mouth. Wash the mouth tray and put it back to the bag.
You can use the kit in 10-20 minutes for 1 treatment. Use it once a day, you would see whitening effect that up 4 shades in 3-4 days.
This is Furein Smile's hot sale teeth whitening kit. If you have interest, just contact us on the home page: www.furein-smile.com.