Teeth whitening is amongst one of the most popular procedures in dentistry. Teeth whitening makes teeth appear whiter, stain-free and makes the smile more aesthetically pleasing.
With the pace of our life getting faster and faster, most people seldom go to the dentist or clinic for whitening treatment except for the dental problems.
As long as you eat color food, gradually, your teeth will turn yellow again.
What a sad news! Many people really have no time but want to do the whitening treatment. According to this situation, Furein Smile launched new teeth whitening kit for home use.
For the former whitening light, there is only 1 LED, and it has no any timer to know the treatment time. Rather than a solo blue LED light often used by other brands, Furein Smile's compact light boasts six LED bulbs to rapidly speed up the whitening process. Just apply the dental-grade whitening gel, powered by carbamide peroxide—a combination of urea and hydrogen peroxide—directly to the mouth tray and turn on the LED light. An automated timer turns the light off every 10 minutes, so you can keep track of your treatment's progression and ensure you only use the kit for the recommended 30 minutes at a time.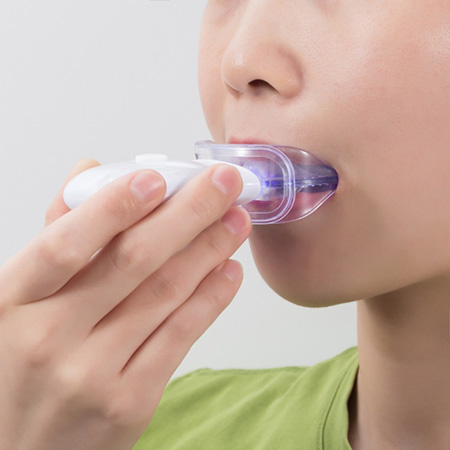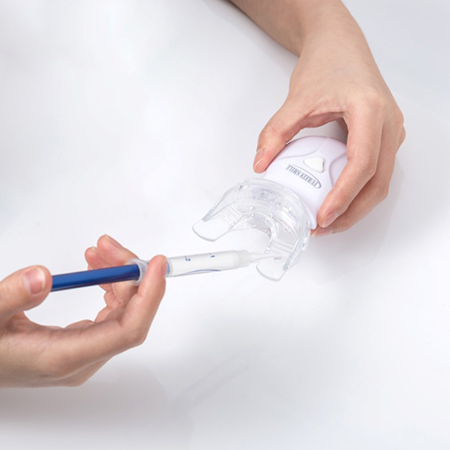 Moreover, Furein Smile offer customization service. The gel concentration, gel syringe color, light color, timer, even the box package can be customized. And for better storage, this kit is in flip magnetic box which makes it in good sealing and not easy to be damaged.

And we welcome OEM/ODM/Private Label order, if you have interest, just contact us!

Tags: Home Use Teeth Whitening Kit, teeth whitening, teeth whitening kit