Many people is using teeth whitening kit for doing whitening treatment at home. We can see there is a LED light in the kit which can accelerate the reaction of whitening gel and teeth pigment. Some are with a mouth tray, some are separated with the mouth tray. Seperated with mouth tray, the light can be mini so there would be less LED bulbs inside. Built in mouth tray, the light can be bigger with more LED bulbs which is in better accelerating effect. Built-in mouth tray is easy for operation. So many people want more LED and the built-in mouth tray.
Furein Smile has a kit include an 8 LED light with built-in mouth tray, 6 pcs whitening gel, 1 user manual and 1 shade guide. More LED bulbs, and built in mouth tray, makes teeth whitening effect better than using the 5 LED or 6 LED light.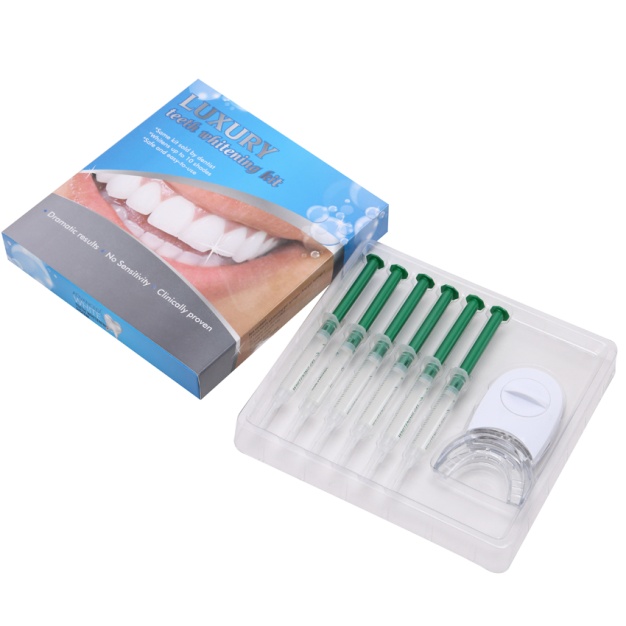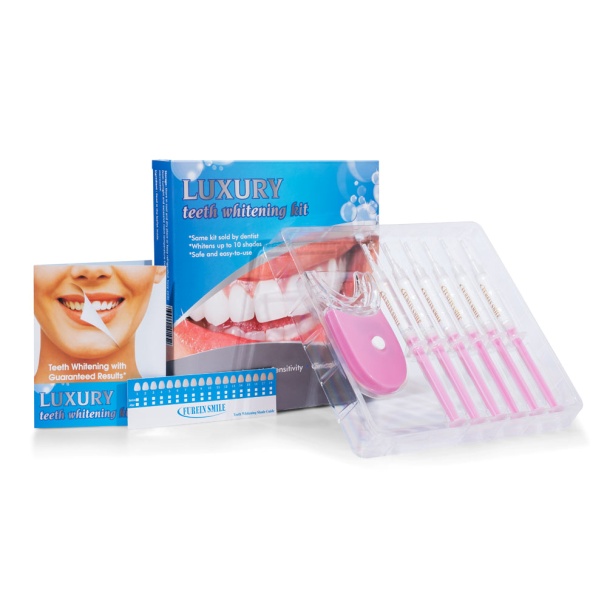 This kit is hot sale these years for the its good collocation, favorable price and nice packaging. We have different color of the light body and syringe plunger to choose. The light body can be white, pink, blue and black. The syringe can be green, pink, white, black, blue. The color can be customized if you need.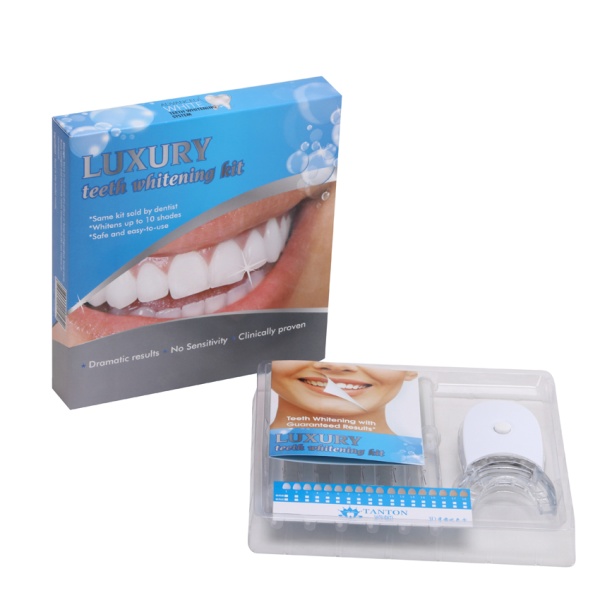 And we welcome OEM/ODM/Private Label. We can print your label, your design on the box, light and syringe. Sample is available.  If you have interest, please feel free to contact us!